Custom Banners & Art Alterations for Stock Designs
We love our stock banners but we also know that they may not meet the requirements needed for specific projects. And that's okay, our graphic design staff is always ready to make art alterations to our Banner Up! designs: we can produce them at different sizes, print on alternate fabric styles, or create custom banner art.

Do you have banner art designed by in-house staff or another agency? Custom banners are what we do best at Banner Up!—we produce those type of projects every day for local, regional, national, and international customers.
Image Position, Rotation, Size, and Cropping
Every major art element is open to these ideas although there may be some limitations to what we can do with stock designs that are photography based.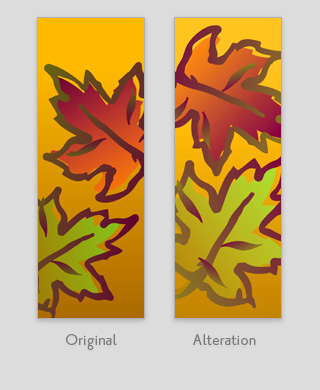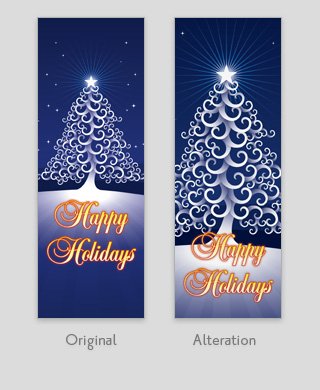 Change Color of Art Elements and Backgrounds
These alterations can be applied to any of our vinyl banner designs. Changing the background color for our marine acrylic stock designs is achieved through printing on a different fabric color, art elements are changeable for those designs.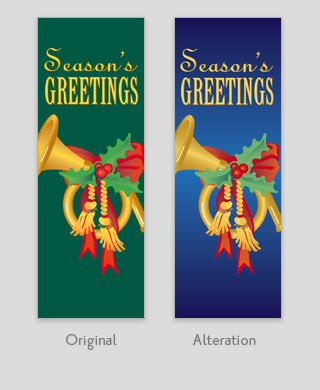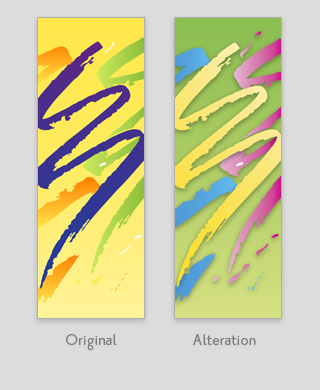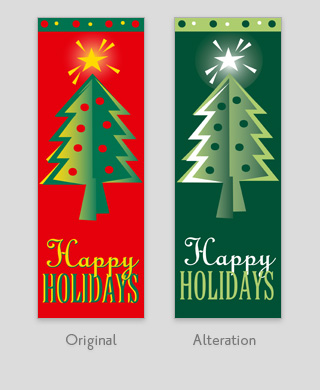 Text Alterations
Changing text color is the simple idea here. The big idea is replacing the standard text with a new message or switching our English phrase to an equivalent French, Spanish, or other variant language of your choice.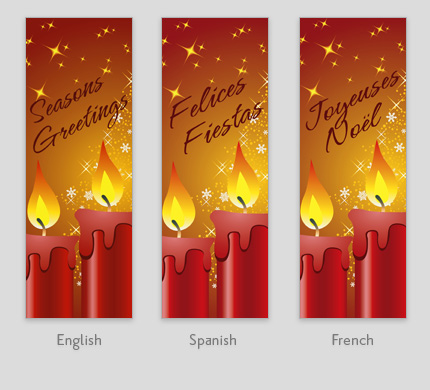 Mix and Match Banner Up! Stock Designs
Is your committee indecisive over which of our stock designs to choose for your project? We can help you push them along by creating hybrid art from two or more of our stock designs.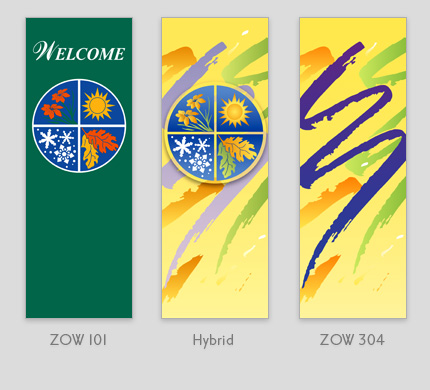 Fabric Styles
Our digital print 18oz blockout vinyl is custom-formulated with a unique twisted scrim that provides superior strength against the harshest of elements. We print for true two-sided finish on single-ply vinyl, inks are outdoor rated solvent and UV based systems.

Our screen print marine acrylic banners are produced on the exact same fabrics that are used for awnings and outdoor furniture. Inks are outdoor rated plastisol colors. This combination of raw goods assures a long life for your project.

Our exclusive digital print Poly Canvas is the strongest banner substrate in the market. Construction is a two-ply banner that is sewn back-to-back for two-sided finish with an opaque liner. We are so confident about our Poly Canvas banners that we offer a 4-year guarantee on color retention and banner failure when properly installed on Banner Up! brackets or approved equivalent hardware. Ask your Banner Up! representative for a copy of our written guarantee.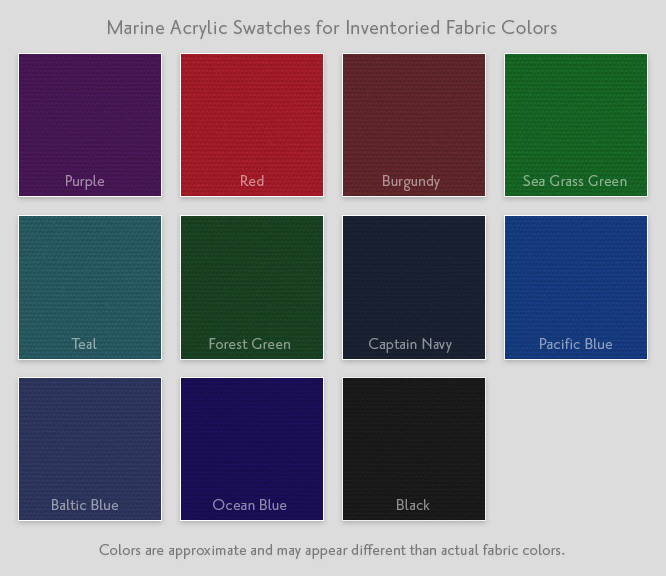 In addition to the materials noted above we can also digitally print on several other fabric types that are suitable for outdoor and interior uses. Outdoor options utilize all types of vinyl and fabrics from lightweight flag material to heavy weight vinyl and canvas. Interior options include a wide array of threaded and manufactured fabrics: poplin, satin, oxford, smooth surface vinyl, photo paper, opaque and translucent plastics, and much more.
Custom Designs and Banners of Fame
Whether you need one or one-thousand banners, Banner Up! is your one stop production source. Our customer base includes civic organizations, universities, seasonal/holiday decorators, small towns, large cities, corporate entities, shopping centers, property managers, and more.

Over the years we've had the privilege to produce light pole and event banners for The Super Bowl, The Rolling Stones, The Pope's visit to the United States, The Olympics, Olympic Festivals, St. Louis Cardinals Baseball, St. Louis Blues Hockey, St. Louis Rams Football, and many others.